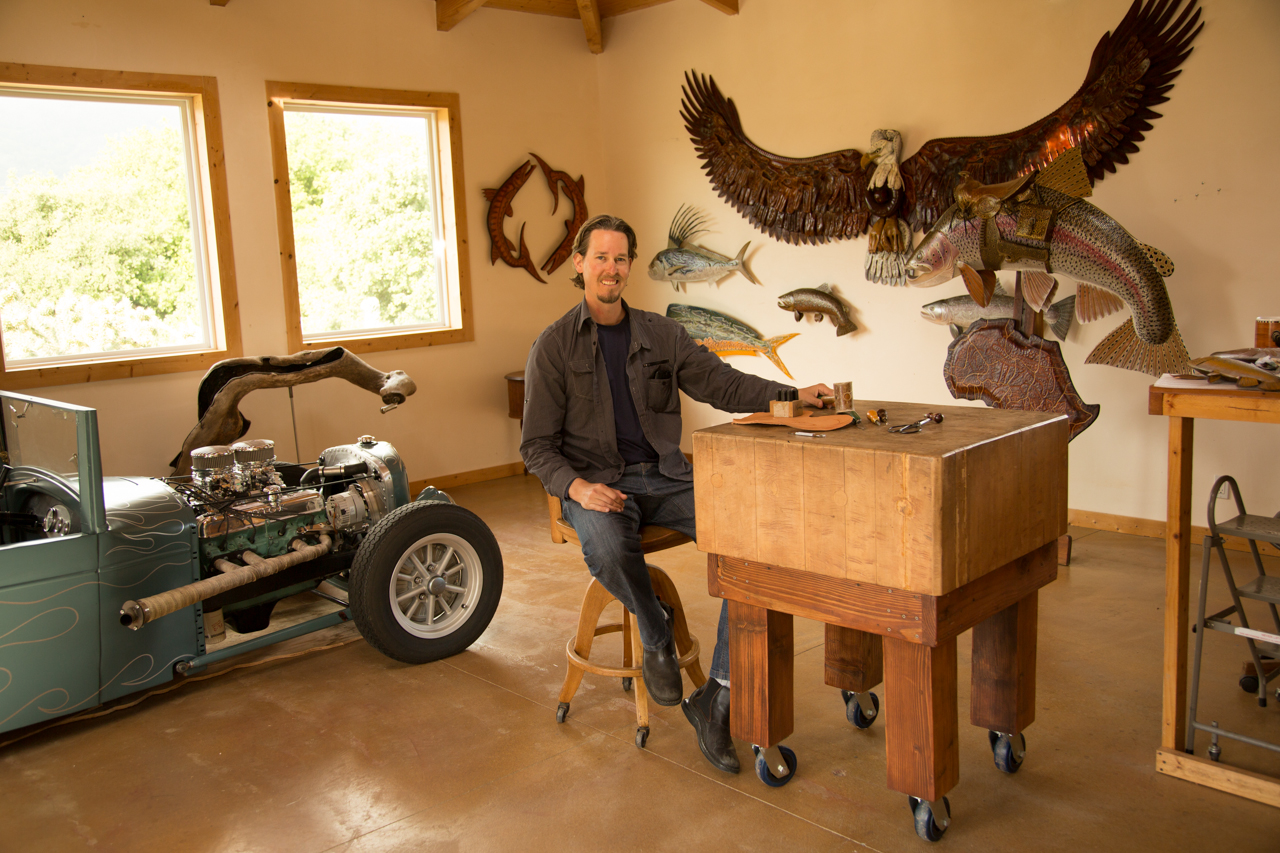 ---

Lance Marshall Boen is an artist based in Carmel Valley, California. He received his Masters in Fine Arts at the Claremont Graduate University where his passion for painting, sculpture, and fishing merged organically to inspire future work.
He is known for creating leather fish sculptures and the surreal murals that are tooled and painted on the sculptures surface. The textured scenes evoke movement and action as they display imagery about the aquatic lives and habitats of the fish. Lance's work is often larger than life-sized and ranges from a finely detailed panfish to an epic 10-foot saddle-wearing steelhead.
---
Articles
---
Sporting Classics Spring/Summer 2015
---
African Hunting Gazette, Spring 2012
---
Western Art & Architecture Magazine, Spring/Summer 2009
---
 California Fly Fisher Magazine, February 2009
---
American Angler Magazine, July/August 2008
---
Carmel Magazine, Holiday 2006 (view text)
---
Fish & Fly Magazine, Autumn 2006 (view text)
---
Wildlife Art, September/October 2006
---
Sporting Classics, Voume XXV, Issue 1, January/February 2006
---
Art of Angling Journal, Volume 2, Issue 3, Spring 2004
---
Carmel Valley Country, October 2004
---
Fish & Fly Magazine, December 2003
---
Wild on the Fly, Spring 2003
---
---
Copyright © 2012-2014
Lance Boen
. All rights reserved.